Check the status of your warehouse any time, any where
Use TireMANAGER on all devices. Check from your phone the status of your warehouse when you need.
Find the right place for tires right away
TireMANAGER quides to place tires based on size so for example the smaller tires don't take up the limited space for larger tires.
TireMANAGER as part your system
TireMANAGER can be intergrated as part of an existing system and that way there is no need to log in to several programs. Use the TireMANAGER along side your familiar system.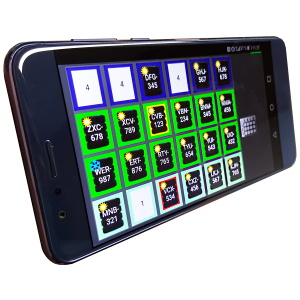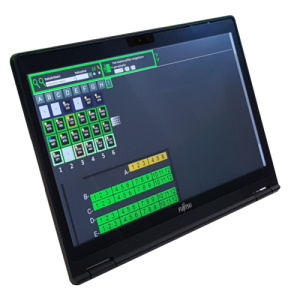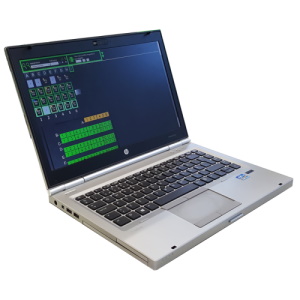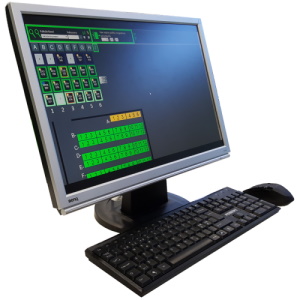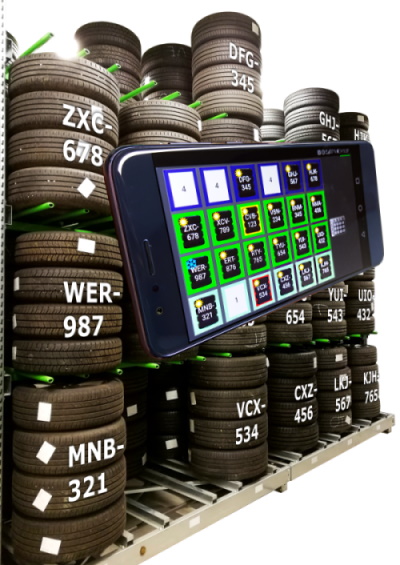 A mobile phone view of your warehouse with the tire racks and registration numbers.
TiraMANAGER is available with or without Frendix tire storage solutions
Im Grundlayout zeigt der TireManger eine übersicht über Ihre Lagerfläche. Der TireManager weiß wie groß jedes einzelene Fach im Regal ist und kann Sie so dabei unterstützen stets den effizentesten Lagerplatz für die zu lagerde Reifengröße zu finden. Dabei wird schon währed der Planungsphase Ihr persönlicher bedarf anhand der  umschlagshäufigkeit der Reifengrößen bestimmt um die Fachanzahl zu erhöhen und Ihr Lager best möglich zu nutzen. So halten Sie Ihr Lager stets unter voller Kontrolle, auch in der Reifenwechselsaison.
Der Frendix TireManager ist eine Cloud basierende Software Lösung. Der
Große Vorteil einer Cloud Basis liegt darin, dass der TireManager auf
jedem Gerät mit Internetzugang ohne Installationen auf den Gerät selbst
vornehmen zu müssen genutzt werden kann. Auch der Datenaustausch mit
Ihrer EDV-Infrastruktur kann so in Echtzeit erfolgen.
Gern beraten wir Sie individuell nach Ihren bedürfnissen.
Manage new and customer tires
Location search by tire size
Extensive storage state reports
Tire transport management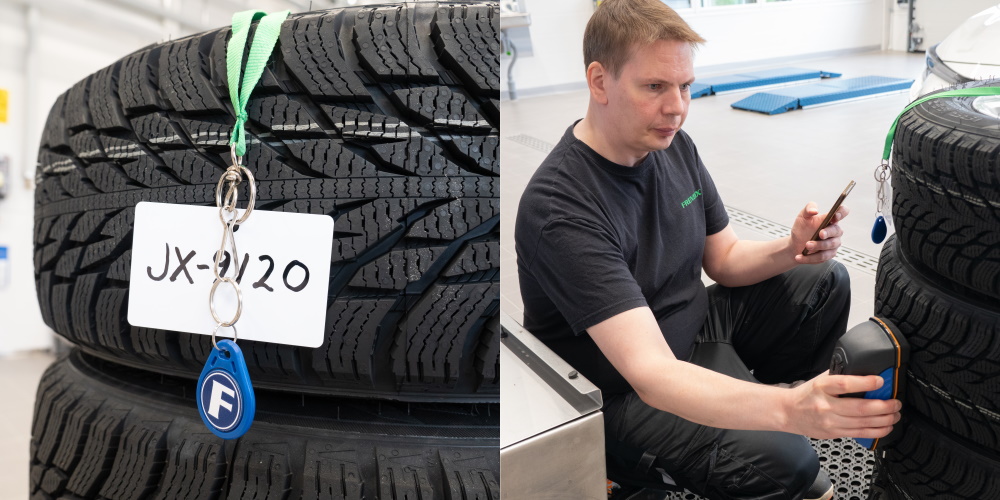 Frendix TM Mobile And A Modern Tire Label
Frendix TireMANAGER Mobile is an application for editing tire informations and reading Frendix Tire Tags on your mobile phone.
From TM Mobile, you can edit tire sizes, make the seasonal changeover for tires and select a place for the tire set from your warehouse by reading the Tire Tag with your phone. The app doesn't require a log in.
With Frendix Tire Tag you no longer have to order new tire labels again and again for every season, when you can use one tag for one car's summer and winter tires when the customer comes for the tire change and tire hotel services. Saving the tire information needs to be quick, especially during the busy tire change season. The Tire Tag is a helpfull tool to improve your operations.
Tire Depth Scanner and TireMANAGER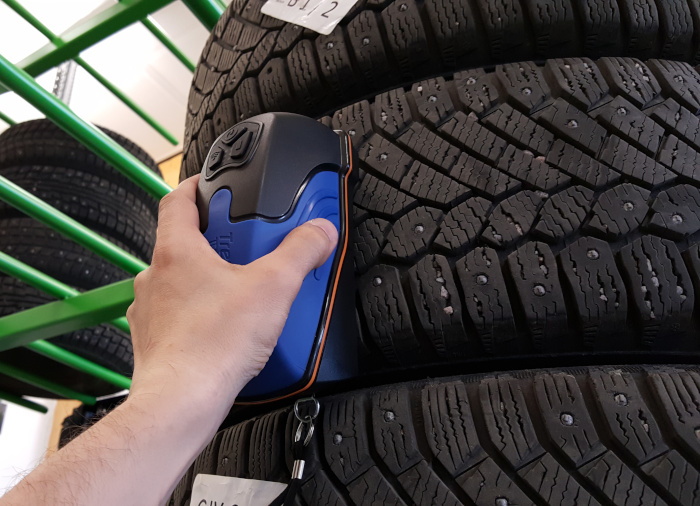 Save precise tire data straight to the TireMANGER
With SigmaVision's handheld scanner you can quickly measure the depth of your tires and create 3D images of them.
Read the QR code on the tire label with your phone and measure the depth on your tires. You can measure the entire inventory without stopping.
The scanner and Frendix TireManager work seamlessly together. The scanner data is stored in TireManager.
You can send a comprehensive tire report directly to your customers as a mass message or print a report at checkout during maintenance work.

Nach dem Scan wird ein 3D image des Reifen erzeugt und in den Daten des Reifensatzes ergänzt